Each month we publish a short interview with an Executive Director of a different project across the CSMP Network. These posts will communicate the goals of each project, recent successes, and upcoming events! Have a favorite California Subject Matter Project that you want to see featured? Check back each month to see when they are up. 
This Month we are Featuring Emily Schell, the Executive Director of the California Global Education Project. Read what's happening with the CGEP below.
Introduction:
My name is Emily M. Schell. With great interest in the world, I grew up reading books and articles about people, relationships, challenges, and exciting adventures. Also moving a lot with my family, I learned that people lived in so many different and difficult ways using creative ideas and unique skills to navigate change, uncertainty, and inequity. I became fascinated by the news and dreamed of becoming a journalist one day. As I pursued careers in both journalism and education, I realized that my goal was to learn – through people, events, travels, teaching, and writing – about this complex, ever-changing, and interconnected world in which we live. 
As a teacher, administrator, and pre-service educator in History-Social Science education, I thought Social Studies was my "discipline." However, when I discovered global education, I realized that this was my true calling – an interdisciplinary and justice-oriented approach to teaching and learning about issues and problem-solving in local communities as well as  global institutions. Global education combines my two interests – journalism and education.
Current Context for K-12 Global Education in California:
Daily news headlines continue to shape our work in global education. As wars erupt in areas around the world, we are still experiencing the effects of a global pandemic while trying to recover from the devastation caused by major fires, earthquakes, floods, and other natural disasters related to climate change. Political, social, and economic unrest and change can be witnessed in local communities across our state, nation, and world. What remains at the heart of these issues are people with hope, kindness, compassion, and the will to elevate the best of humanity.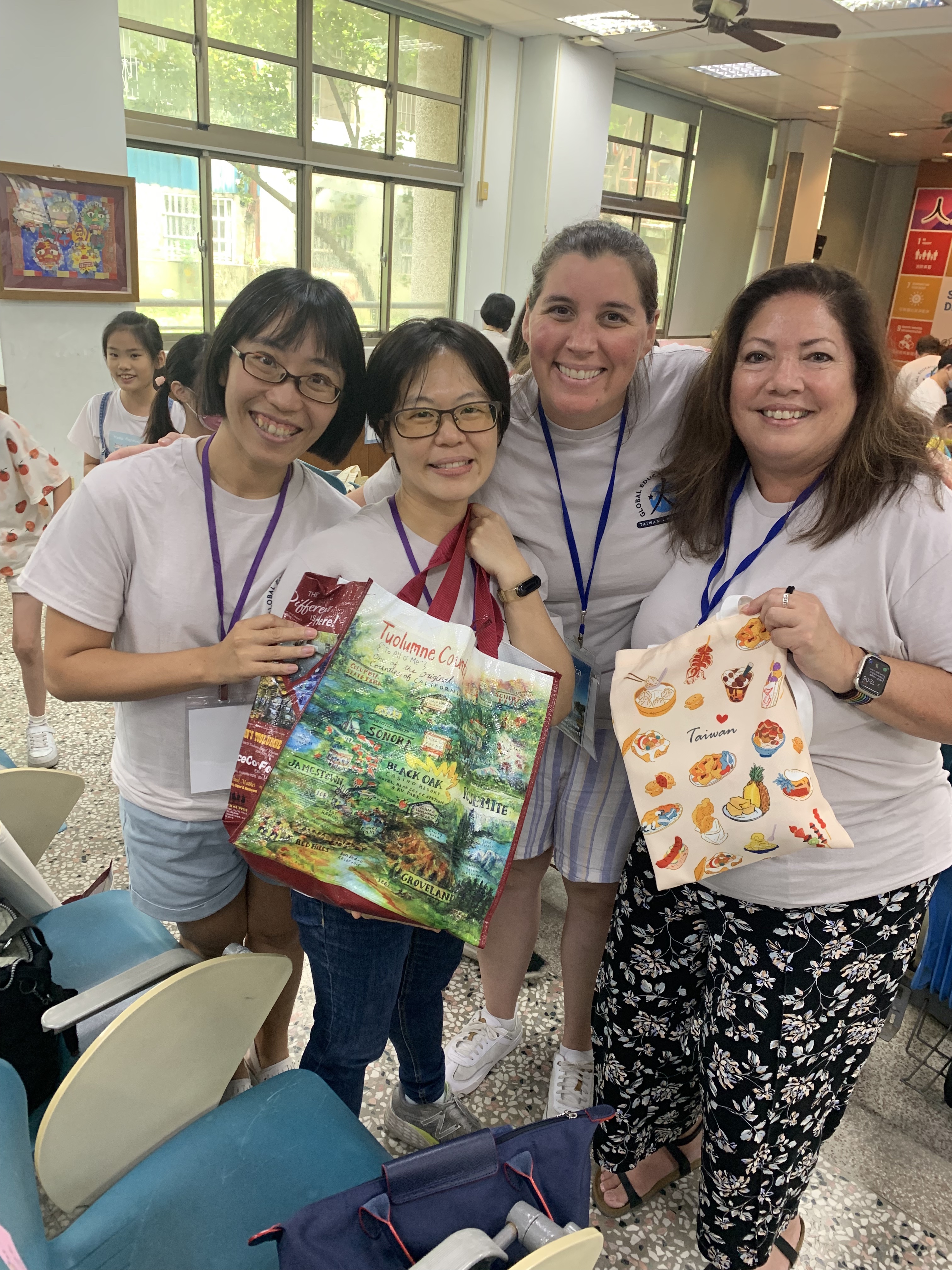 2023 marks the midway point for our collective attention to global issues as expressed by the United Nations in the Sustainable Development Goals (SDGs). Adopted by unanimous agreement among member nations and introduced to the world in 2015, these 17 goals require our full attention and actions in order to bring greater peace and prosperity for all people and our planet. Specific targets were established and annual progress toward these targets are reported by the United Nations. At this "halftime" for the goals, we are recognizing the many ways in which our world has changed since 2015 while further emphasizing the SDGs in CGEP programs.
Exploration of our global competence framework will reveal a clear focus on the development of essential knowledge, skills, and dispositions for global citizens in addressing these issues through investigation, perspective-taking, communication, and taking actions. We promote practices that include keeping an open mind, engaging in civil discourse, exploring the work with curiosity, persisting through challenges, and acting with respect for individual dignity, differences, and human rights.    
On CGEP's Impact in California:
The work of CGEP emphasizes the need for interdisciplinary, relevant, engaging, and equity-centered teaching and learning. CGEP programs promote inquiry-based instructional practices that develop student agency, integrate Social and Emotional Learning (SEL) competencies, and enhance discipline-specific skills while students engage with contemporary issues that matter to their local and global communities.
When educators create profiles of global citizens, they develop a holistic description of TK-12 education in California. Collectively, we want – and are working toward the development of – individuals who are curious and knowledgeable about people, places, the environment, and how the world works; considerate of perspectives, including their own, others' and the influences on those ways of thinking; continually practicing and learning through multiple styles and modes of communication; and creative problem solvers who act in ways that reflect cultural humility, collaboration, and respect for human rights as well as the natural environment. As a result, CGEP impacts the work of environmental literacy, social justice, Ethnic Studies, civic engagement, multilingual learning, anti-bias education, Social Emotional Learning, literacy, and geography education.
On Exciting Recent Projects:
I am especially excited about CGEP's collaboration with the Humboldt County Office of Education and education partners in Taiwan. Last year, California teachers paired up with teachers in Taiwan to engage their students in a year-long cultural exchange program. Teachers met online throughout the year to collaborate, plan, and debrief learning activities that included video stories and book creations depicting daily life, language learning, and shared art projects. From this large group of participating teachers, 25 California educators traveled to Taiwan during the summer of 2023 to meet their partner teachers and explore Taiwan. California teachers participated in professional learning about global competence with their Taiwanese partner teachers and developed plans for this year's cultural exchange program. We look forward to hosting our colleagues from Taiwan in California during the summer of 2024. 
This program is made possible through the leadership of Dr. Colby Smart, Deputy Superintendent at Humboldt County Office of Education, and CGEP Global Teacher Fellow Greg Gaiera.
CGEP's work in the areas of Ethnic Studies, equity, and anti-bias education are flourishing and I am particularly excited about two programs: 
The expansion of our

Latino Leaders Speak

curriculum with additional lessons that focus on stories of struggle, triumph, and leadership in Latinx communities. These stories and lessons help build awareness and connections across cultural groups as students relate personally and culturally to key elements of human experience. This project, led by CGEP Director Barbara Vallejo Doten, is a labor of love and a beautiful collaboration with the Latino Leaders Network led by the Honorable Mickey Ibarra.

The forthcoming workshop on March 16 in

San Diego

and associated website produced by the Ethnic Studies Oral History Editorial Collective. Led by USD professors James Fabionar and Jesse Mills with CGEP Teacher Leader Kelly Leon, this Collective meets with Ethnic Studies teachers and partners from UCSD, CRLP, San Diego Unified, Sweetwater Union, and Grossmont Union school districts to unpack oral histories and identify effective teaching strategies for Ethnic Studies teachers. With growing demand for Ethnic Studies support, we are excited to share what this Collective has developed for colleagues.
  Stay in Touch!
https://calglobaled.org/ is the CGEP website, which also provides information about K-12 Global Education Resources website at CGEPresources.org
Follow @CalGlobalEd on social media
Direct inquiries via e-mail at eschell@sandiego.edu 
or contact Assistant Director Stephanie Duran at stephanieduran@sandiego.edu
Image #1 Caption: Educators engaged in the Global Classroom Connect program traveled from California to Taiwan to meet and plan with their partner teachers in August.